The Bedside Safety Handle
If you or your loved one struggles with mobility, then you know what a challenge it is to get in and out bed safely. The Bedside Safety Handle from Able Life simplifies your life by giving you a sturdy padded handle to help with balance while getting out of bed. The Bedside Safety Handle will also help prevent dangerous night-time falls.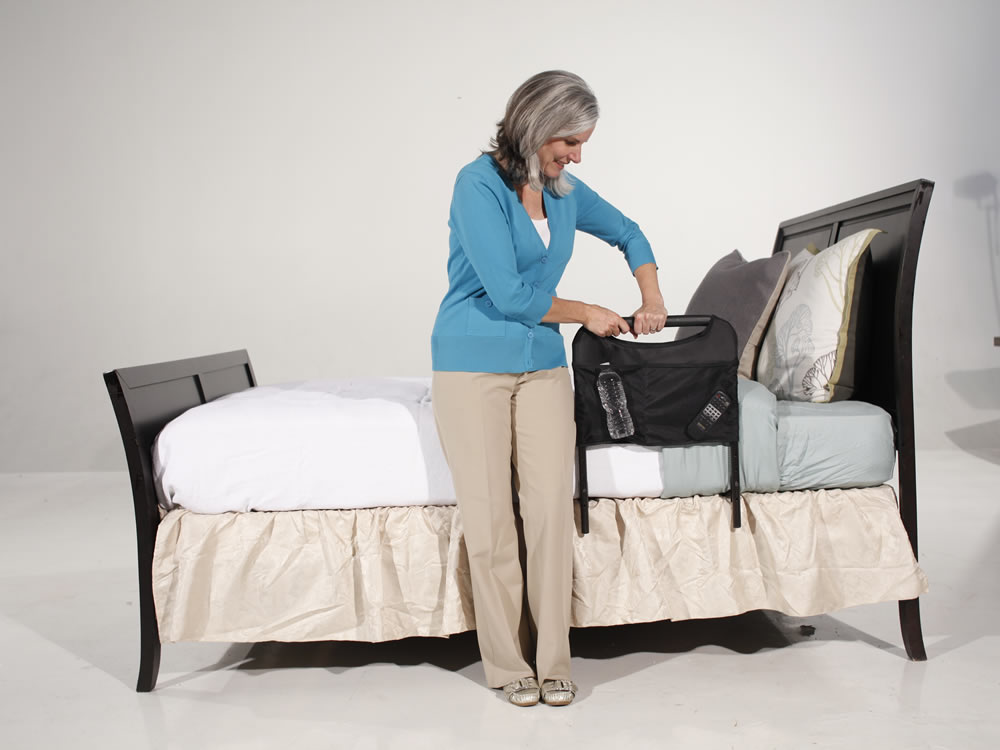 up to
300
pounds
Strong and Durable
The Bedside Safety Handle was built to last. Its weight capacity of over 300 pounds allows you to easily stand from bed without worry or stress.
4
pockets
Stay Organized
The Bedside Safety Handle comes with this convenient pouch. Keep your medication, glasses, remote, or a midnight snack in the pockets of the organizer pouch.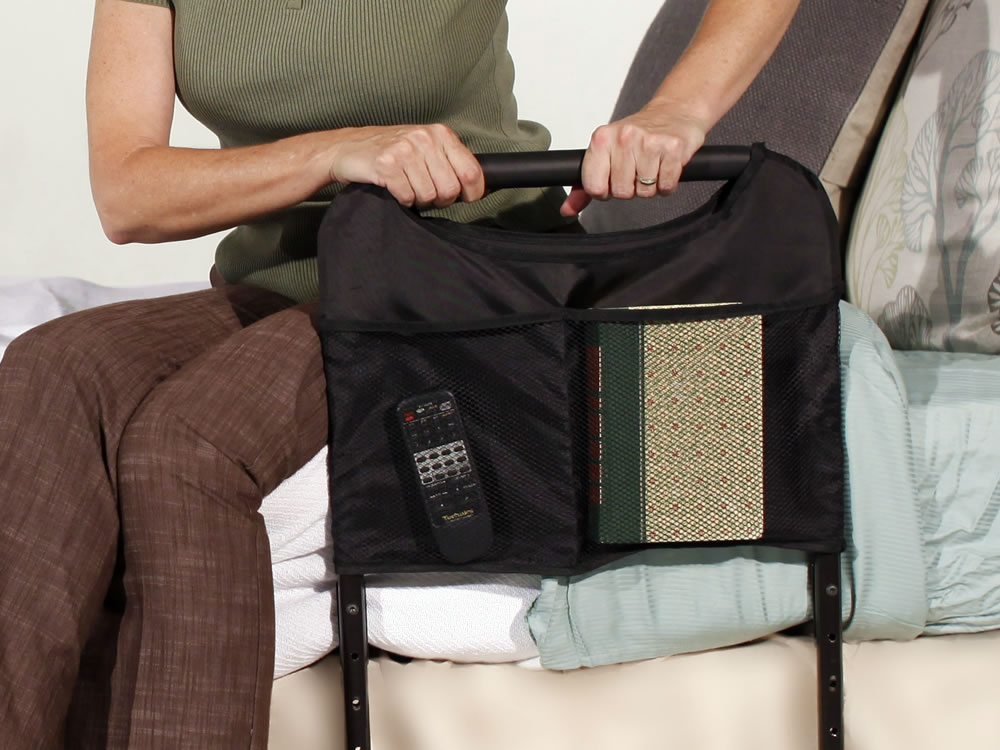 Comfort
Padded Handles
The Bedside Safety Handle gives you or your loved one an easy way to help turn over in bed. Use the padded safety handle for leverage or balance in bed.
Straps
to bed frame
Safe and Secure
The included safety strap runs under the mattress and connects to the opposite side bed frame to secure the bed rail and prevent sliding wherever you may be.
Limited Warranty
If you are unsatisfied for any reason
– we will fix or replace your product.
Learn More