Enjoy our Most Versatile Bed Rail
The Extend-A-Rail is one of our most popular bed rails because it extends in length for full-fall protection at night. It can be used as a half-bed rail to get in-and out of bed – and can be extended to 30" inches with the push of a button. And like all of our bed rails, it blends in with your bedroom (like another piece of furniture) to maintain the comforting feeling of your home.
20″ – 30″
length
Extends
The Extend-A-Rail also extends in length from 20 to 30 inches by locking the push pin in place.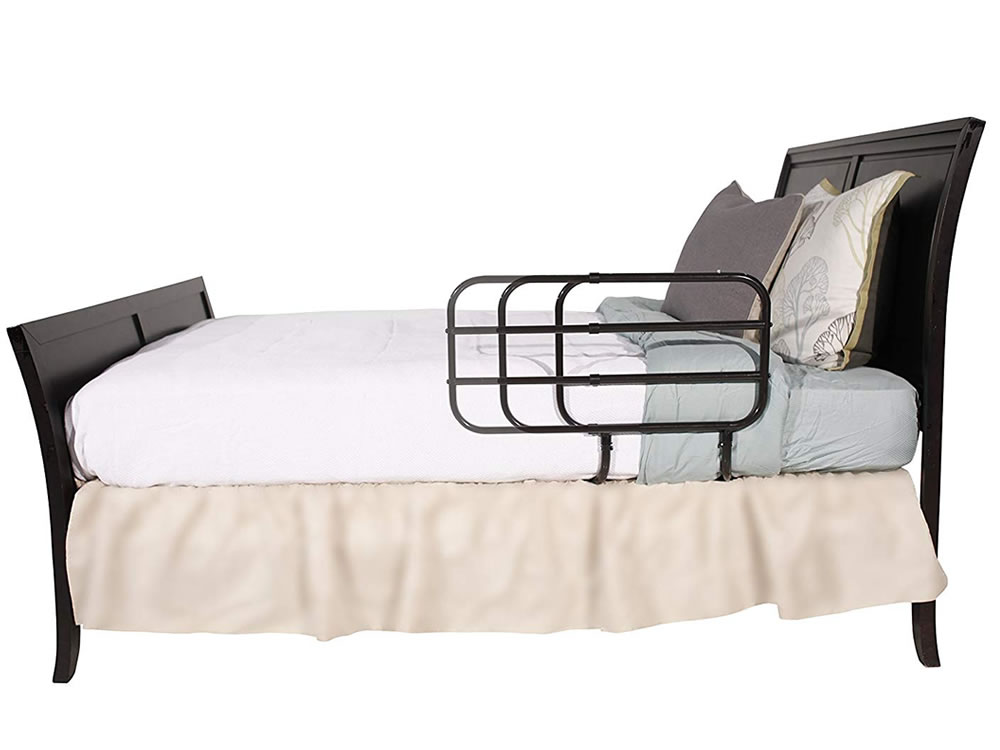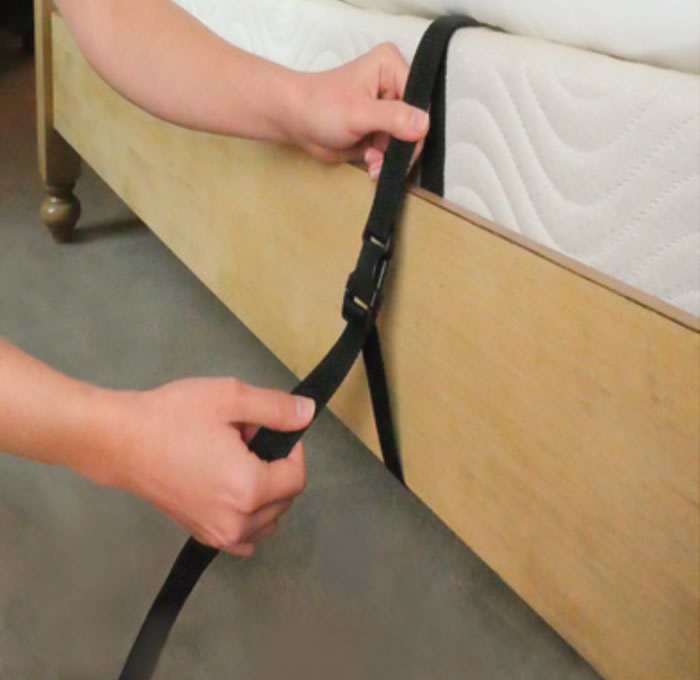 Straps
to bed frame
The Extend-A-Rail comes equipped with a safety strap that buckles to your bed frame and keeps the rail safely against the bed. Check out our installation videos under the tab above to learn how this works.
What's in the Box?
The Extend-A-Rail comes ready to be assembled with these pieces:
Handle, L-shaped tubes (2), Center bar, Safety strap, Hardware & wrench
Limited Warranty
If you are unsatisfied for any reason
– we will fix or replace your product.
Learn More