Adjustable Legs for Extra Support
The Bedside Sturdy Rail from Able Life is the perfect combination of functionality, convenience, and style. The padded handle gives you or your loved one a solid base to help get in or out of bed. Adjustable legs that extend to the floor add stability and strength. The attractive and convenient organizer pouch will help keep important items close by.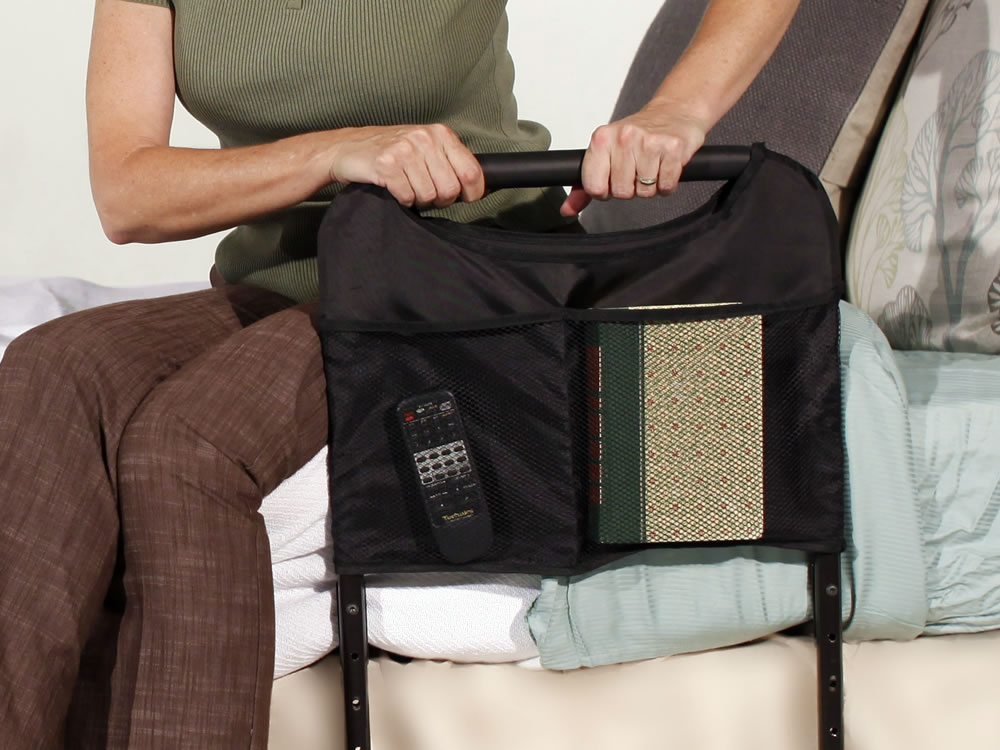 up to
300
pounds
Strong and Durable
Easily stand from bed with the Bedside Sturdy Rail. Use the padded handle to help boost yourself in or out of bed. The Sturdy Rail also helps prevent night-time falls.
The Bedside Sturdy Rail was built to match the look and feel of your home. The included organizer pouch provides an attractive and convenient storage option to keep important things nearby.
2
pouches
Stay Organized
The Bedside Sturdy Rail with Legs comes with this attractive organizer pouch. You can easily store your remote, book, medication, or anything else that you need close by.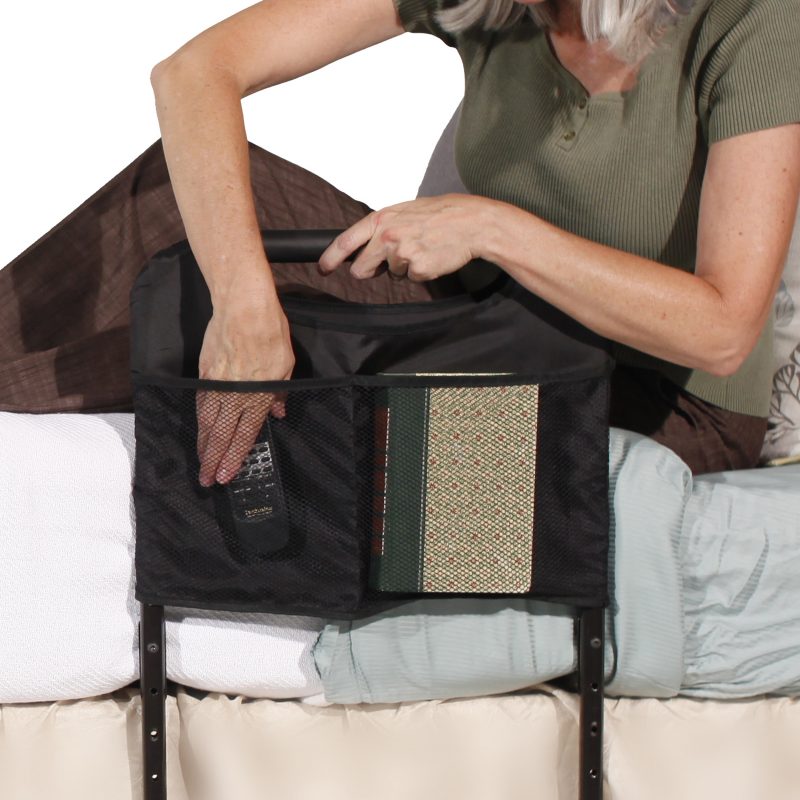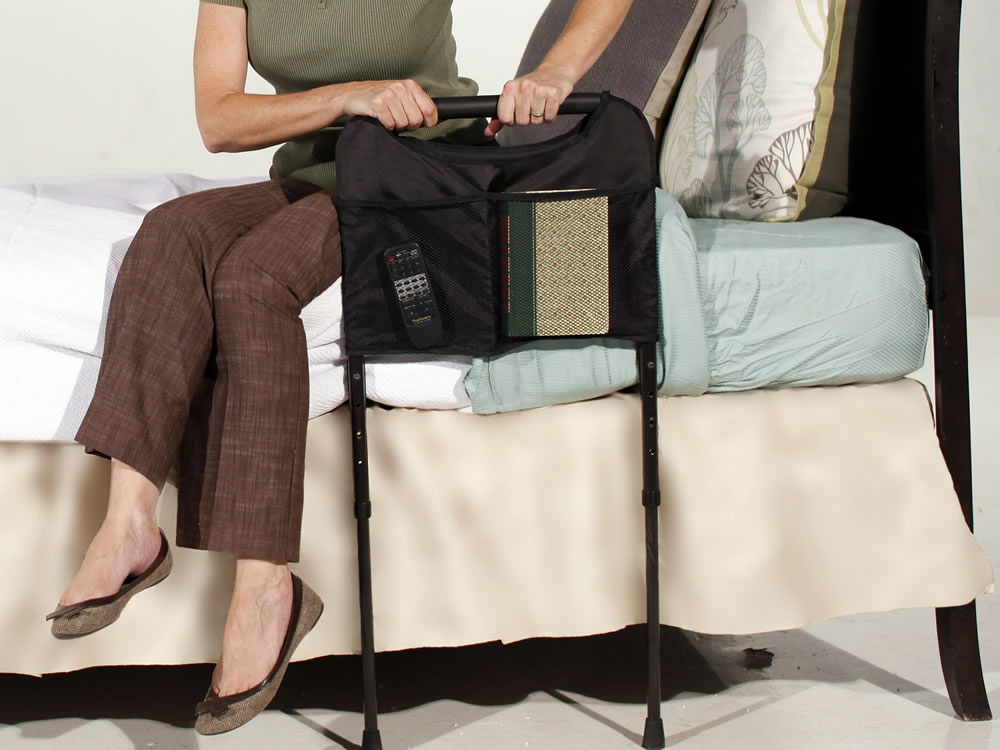 15″-23″
Floor Height
Adjustable Legs
The Sturdy Rail can be installed on most traditional beds. It also works with platform beds in which the slats run length wise from the top of the bed to the bottom and beds with slats running width wise with gaps between the slats that are 5 inch or less.
13″-21″
Height
Adjustable
Rail Height from Base of Mattress: 13″-21″.
Width of Rail: 17″.
Leg Adjustment Range – floor to top of box spring : 15″-23″.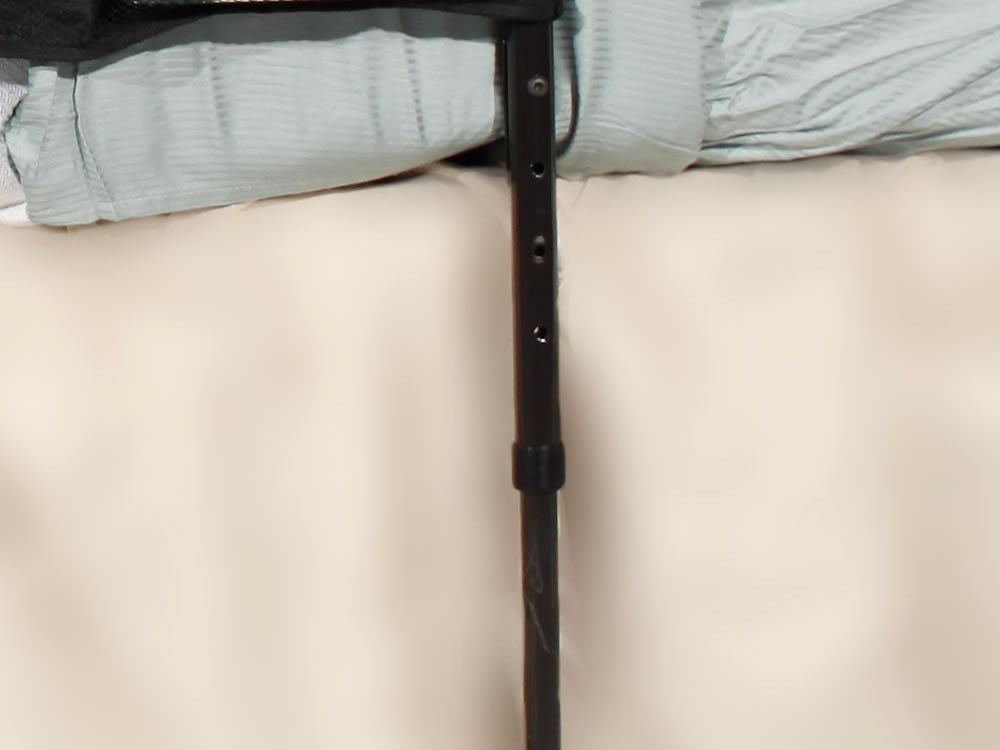 What's in the Box?
The Bedside Sturdy Rail with Legs comes ready to be assembled with these pieces:
Main handle, Organizer pouch, Leg tubes (2), Horizontal tubes (2), Safety strap.
Limited Warranty
If you are unsatisfied for any reason
– we will fix or replace your product.
Learn More