Staying Safe while Staying Active
Aging in place is not only a choice of living at home longer, but also living a more active lifestyle. The truth is, more aging adults are traveling and living life than ever before! Although aging may slow you down a bit, there are plenty of solutions that help keep the adventures going long after retirement.
While statistics say most falls happen at home, we can't discount the possibility of falling anywhere else. In fact, it's just as important to take precautions when you're away from home. It may seem tedious or annoying to have a fall protection plan for every outing, but rest assured Able Life has simple solutions that go a long ways in keeping you safe when you're away from home.
Let's go over some of our favorite solutions that you should consider every time you leave the house, whether you're making a quick trip to the grocery store or heading out on a month-long vacation!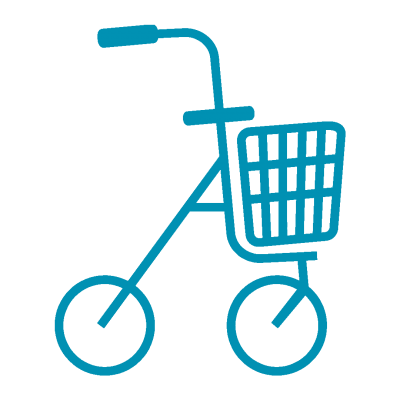 Walkers and Rollators
Walkers and rollators are excellent tools that can provide a newfound sense of confidence in your mobility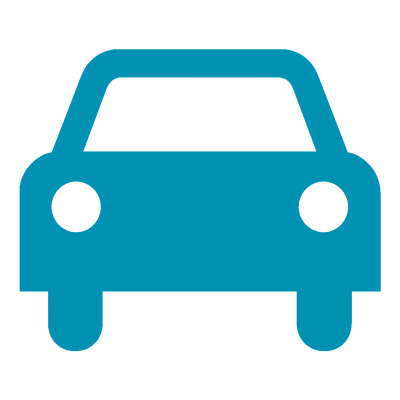 Automobile Safety
Many people avoid leaving the house because it's too difficult getting in and out of a vehicle, but it doesn't have to be that way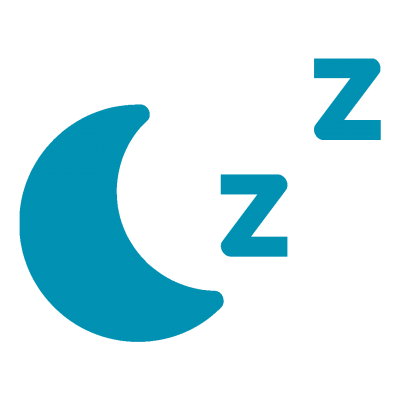 Long-stay Preparation
Your house may be retrofit to protect against falls, but what are you to do when staying with family or in a hotel?
Ways to Achieve an Active Lifestyle
Walkers and Rollators
Talk to a doctor before purchasing. Many doctors prescribe walkers and rollators to their patients, but for various reasons. Get your doctor's recommendations on what type of walker-rollator will work best for you.
Find the right fit for you. When it comes to walkers and rollators, one-size doesn't fit all. Pay attention to adjustment height ranges, weights, and even seat sizes. When being fit for a walker, we recommend having the handle heights at wrist-height when hanging your hands at your side. This will allow for a natural bend in the elbow when using the device. 
Consider using multiple walking aids. Just like any tool, walkers and rollators have specific uses. A large or wide rollator with a big seat might be great when playing cards, but isn't functional to pack away in the car and carry on vacation. Consider keeping an indoor walker at home and having a travel-ready rollator or walker, like the Space Saver, that stays in the car and is easy to carry around.
Walking devices are an extension of its user. If you need the assistance of a walker or rollator, it's likely you will take it everywhere with you. Walkers and rollators come in all shapes, sizes, colors, and styles, so find something you can be proud of and makes you happy.
Automobile Safety
Managing vehicles that are too low. Getting in and out of a vehicle is a difficult task that is often overlooked. Cars that are low to the ground can contribute to the difficult and dangerous nature of the task. Assist devices, like the Auto Cane, are simple handles that provide leverage to push yourself out of a vehicle.
Managing vehicles that are too high. Many vans, trucks, and SUVs are too high off the ground and present dangerous opportunities for loss of balance and falling. A device like the Auto Assist Handle can help in these situations. Unlike the Auto Cane,  the Auto Assist Handle hangs from the window frame and allows the users to pull themselves into a vehicle or lower themselves out of a vehicle.
Long-stay Preparation
Plan with a professional. Whether it's for one night or a week, you don't have to avoid traveling because of the fear of falling. Discuss your travel plans with a care manager at a local Home Medical Equipment (HME) store or with an Occupation Therapist (OT) for help making a safety plan.
Find the right travel-ready safety tools. If you're serious about fall prevention, your home is likely retrofitted with safety equipment designed to prevent falls. Many of these tools are permanently installed or too large to carry with you on vacation. Able Life has various travel-ready fall protection aids that are lightweight and compact. These include portable bed rails, compact walkers, and helpful standing aids.
Keep safety equipment on-hand for visitors. Hosting visitors for an extended stay can be overwhelming, especially if you are worried for their safety and well-being. We recommend storing transfer aids that can be temporary installed like a bed rail, transfer pole, and walker at your home for such occasions. Having items on-hand will not only ease your mind, but also be a great help for those who are traveling. 
OUR FAVORITE MOBILITY SOLUTIONS