Couch-side handle and Tray
The Able Tray by Able Life is a couch-side handle that makes it easy to stand from your favorite couch or chair. It comes with a convenient multi-use swivel tray so you can eat, surf the web, or simply keep handy items close by. And like all of our products, it blends in with your living room like another piece of furniture so you can maintain the comforting feeling of your home.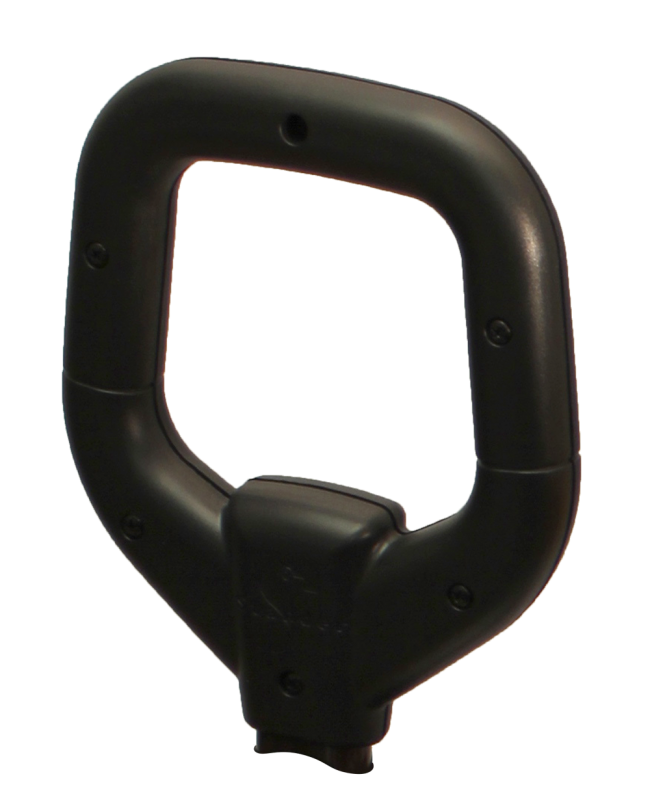 2
handed grip
Ergonomic Handle
Use the Able Tray's handle for leverage to get yourself up from your favorite chair or lift chair.
360
degrees
Swivel Tray
The tray swivels 360° and comes with cup and utensil holder. Use the tray to eat in front of the television, craft in your recliner, or read a book on your couch.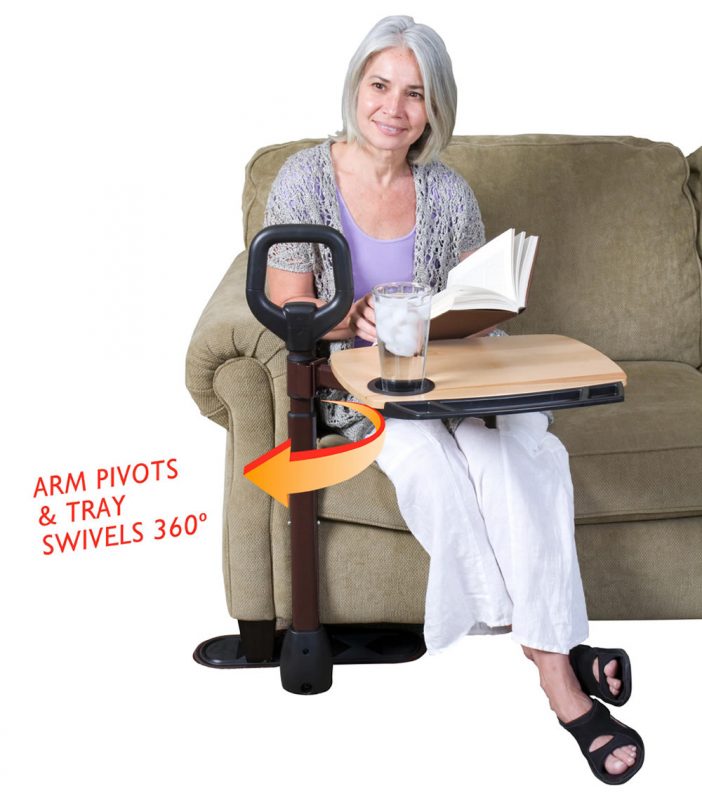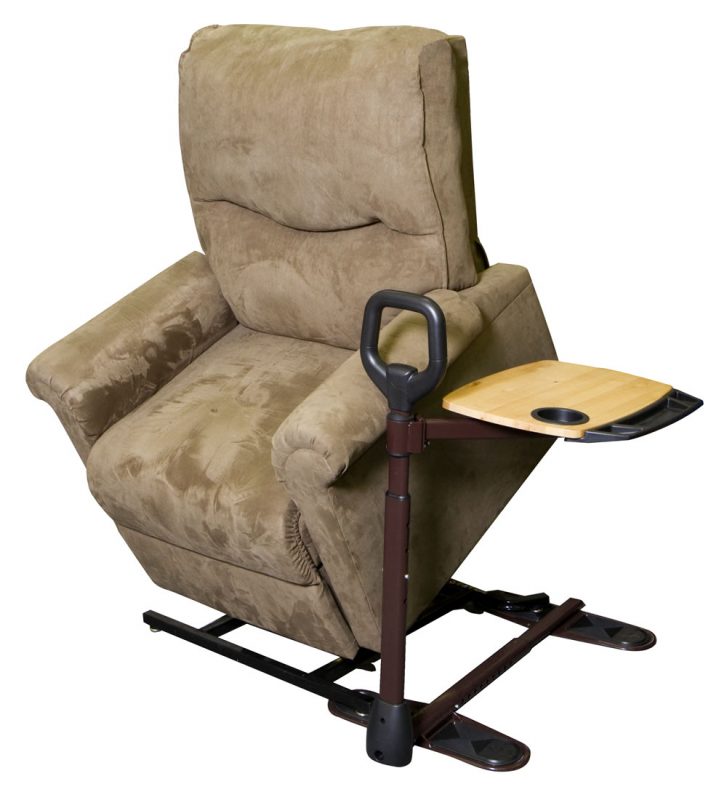 Lift Chair
fits most chairs & Couches
Able Tray is adjustable in both height and length so it is able to fit most chairs, couches, and lift chairs.
26 – 38″
handle height
Extends and Adjusts
Able Tray extends in height and depth to fit most couches, chairs, or lift chairs..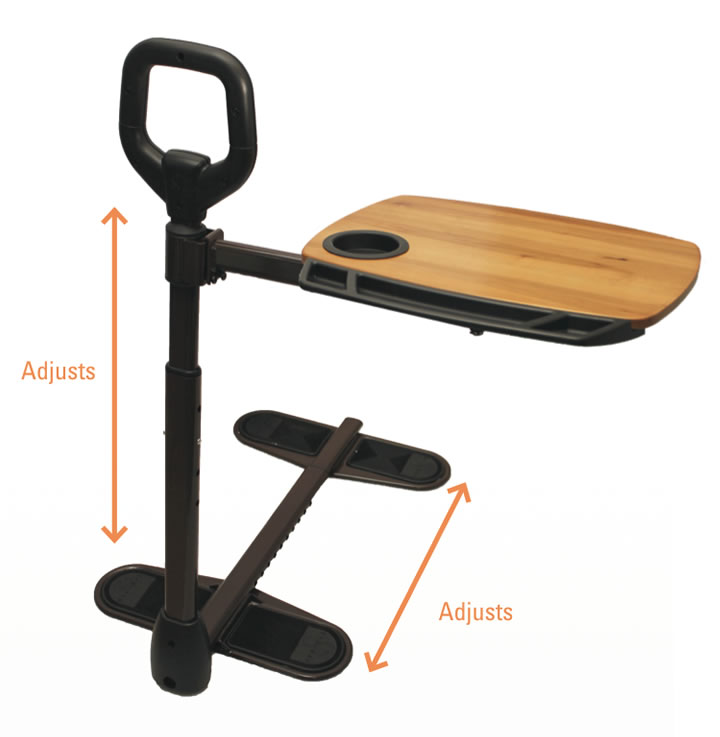 What's in the Box?
The Able Tray comes ready to be assembled with these pieces:
Bamboo tray, Base pads, Main handle, Hardware & wrench
Limited Warranty
If you are unsatisfied for any reason
– we will fix or replace your product.
Learn More